Our Hair Stylist Team at AquaeSulis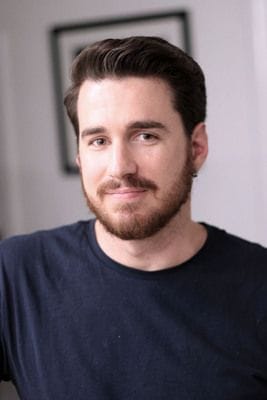 Nick Spillane
Director/ Premier Stylist & Colorist/ Great Lengths Bonded Extensions & GL Tapes/ Permanent Straightening
Available Tues - Friday 9 till 8 & Saturdays 9 till 4
As Nick & Larissa have worked side by side apart from a couple of small breaks for over 16 years it only seemed natural when Larissa decided to step back from the business responsibility and just concentrate on doing hair that Nick be the perfect choice to take on the business. As of July 30th 2019 Nick has now become the proud owner of AquaeSulis Hair soon to be renamed Nic & Co. Watch this space!

Larissa Thripp
Premier Stylist & Colourist / Great Lengths Bonded Extensions & GL Tapes
Larissa began her career in hairdressing 26 years ago after spending her teenage years assisting in her mother's hair salon. After completing a business and marketing diploma Larissa then completed her apprenticeship and opened her first salon in Rowes Arcade, Brisbane. Specialising in bridal hair including 5 years of hairstyling for the Brisbane Bridal Show she then trained and qualified three apprentices and had the opportunity to educate fellow hairdressers in colouring and bridal hair for Wella Professional. After years of hard work, dedication, professional and personal growth, Larissa decided to step back for a short while and spend some precious time with her young son. In December 2007 Larissa purchased AquaeSulis Hair with her mother, now an accomplished hairdresser of 50 years by forming a joint venture until Ailsa's retirement in December 2015. Larissa moved the business around the corner to 890 Brunswick Street in 2016 and has continued her journey within the new premises with a small team of passionate hairdressers. Larissa is an accomplished hair stylist and colourist with a preference towards classic cutting and seamless, natural colouring techniques and is highly experienced in both Great Lengths single bonded and GL tape hair extensions. She enjoys the simple pleasures in life, family, friends, gardening, exercising, music and her two gorgeous poodles, Teddy & Rocky. With hair as her passion, embracing ongoing education through mentoring sessions, seminars and courses, Larissa will always do her best to provide her clients with great advice in all things hair.

Skye Berrell
Senior Stylist & Colourist / Facial Waxing & Tinting / Great Lengths GL Tape Extensions
Skye began and completed her apprenticeship at AquaeSulis under Larissa's guidance and has proven to have a meticulous eye for detail, wonderfully versatile, creative, efficient & loyal hairdresser with a passion towards balayage/foiling & long hair cutting & styling. Skye continues to train & attend multiple colouring/ cutting courses throughout the year to upskill and provide on trend & classic techniques to her customers. She has a warm and friendly attitude with exceptional customer service skills and the desire to make her customers feel amazing with each visit. Skye has complimented her hairdressing certificate with a beauty & makeup diploma so that she may provide additional facial waxing & tinting services. It was such a pleasure providing Skye with her training, offering inspiration and watching her journey in becoming a very talented hairdresser and valued member of AquaeSulis.
Available Wednesdays, Fridays 11 till 7 & Saturdays 10 till 4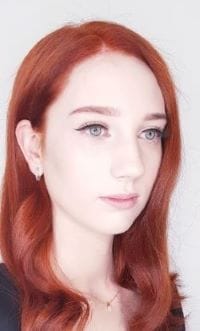 Samantha Hinckley
Emerging Stylist & Colourist / Facial Waxing & Tinting
As our newest member to our team, Samantha (Sammy), is proving to have a natural talent and flare for hair. She is kind and considerate, softly spoken and a huge lover of animals. We look forward to you sharing her journey with us as she progresses through her training. Sammy has completed her beauty diploma and is able to currently offer facial waxing and tinting services while her advanced skills in makeup will become part of our service menu in the near future.