Services
Human Hair Extensions

Great Lengths human hair extensions are beautifully handcrafted in Italy. The hair originates from the temples in India where it has been willingly donated as a sacrifice to the gods of the temple. 100% of Great Lengths hair is ethically sourced via the temple hair auctions, Indian virgin temple hair is highly recommended for the best hair extensions due to the fact that it has never been chemically processed through bleaching and colouring and the texture of the hair matches that of Caucasian markets. Create, volume, length or texture using mixed tones of colour.
This choice of hair extensions is perfect for low maintenance and most natural, undetectable results. Even though these extensions may cost you more initially, Great Lengths extensions take approx. 4 hours for a full-head and yet only need to be removed and reapplied approx. every 4 months so they are lower maintenance in the long run.
We offer both GL Tapes and Pre-Bonded methods and Great Lengths hair is only ordered once a full consultation and 50% deposit is paid.
Find out more about Great Lengths Hair Extensions here.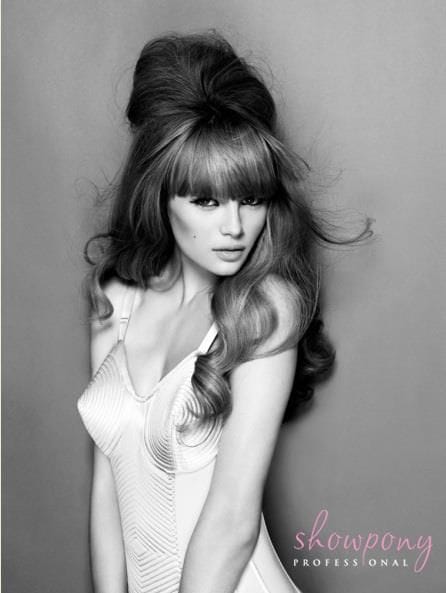 Showpony Tape-in Hair Extensions
Showpony Tape-in Hair Extensions are an Australian company collaborating with Swedish specialists in the latest hair technologies. A+ Remy Human Hair with an Indian/Euro blend for premium quality, strength and most natural results. Often used by celebrities and models during fashion weeks around the country and overseas these extensions are our most popular choice at AquaeSulis Hair.
This choice of hair extensions if perfect for those of you requiring a more affordable choice. Showpony Tape-in hair extensions need to be removed and reapplied every 6 weeks. Generally a full head of tape-in hair extensions takes about 1 hour and we usually stock everyone's favourite colours at all times so you can achieve your dream hair in a lunchtime!
Find out more about Showpony Hair Extensions here.
Japanese Straightening

Fernando Romero first discovered over 10 years ago the science and power of harnessing natural negative ions while traveling in Japan. He visited many salons and became aware of a revolutionary treatment that stylists were using to retexturize and condition wiry coarse Asian hair. This discovery and exploration led him to develop and perfect the Bio Ionic® Professional Haircare System. Specifically, Bio Ionic® uses Negative Ions, naturally produced by charged minerals found deep within the earth, to micronize water molecule clusters. This allows hydrating molecules to penetrate the hair shaft to condition, strengthen, smooth or curl hair, without damage. This process is called IonTransformation and is used in Bio Ionic's retexturizing system.
To achieve the best results with the Bioionic service we use and recommend using an Evy iQ-OneGlide straightening iron. Incorporating the revolutionary, patented system that harnesses the power of 32 natural negative ions to re-hydrate, re-condition and restore moisture balance to hair. A unique 3 strip design that now glides through the hair; 24 carat gold infused into the new plate adds an extra mineral; digital temperature and many more amazing features making it even more consumer friendly. It even features an automatic shut-off function after one hour for those rushing out the door!" The iQ-OneGlide, with its silk-like finish and glide, creates great results, easier and faster than any other iron on the market and feels so amazing to use!

We love Bioionic at AquaeSulis Hair and have had fantastic results over the many years that it has been available. Still by far the most superior way to permanently straighten or temporarily smooth your hair. Permanent results require 4-5 hours of your time approx. every 6 months for easy to manage hair!
Find out more about Bioionic here.